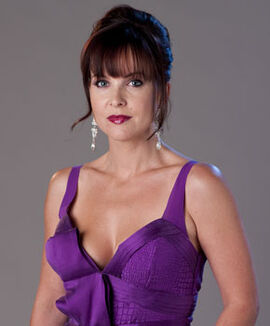 Rachel McKenna is the daughter of the ex Shortland Street Hospitals CEO. Rachel first appeared in 1993 as a sixteen year old.
A couple of years later Rachel started working at Shortland Street's clinic. This is how she met Chris Warner who she later had an on and off relationship with throughout the series.
In 2002, Rachel left Ferndale after he break up with Chris and her addiction to alcohol. Throughout he time away from Ferndale, she kept in contact with one person, Marge Neilson. Rachel then got a job a junior business analyst position at the Ministry of Health.
Rachel then returned to Ferndale as a Ministry of Health auditor but then left soon after. Rachel has now stopping drinking and is in control of her life. Rachel announced that she was engaged to a man. She however, didn't love him. After finding out that she didn't her fiance Rachel then fell back into bed with Chris again. This caused a problem as Chris's wife, Toni, caught them causing Chris to push Rachel away.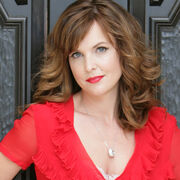 Rachel then re appeared back at Shortland Street in 2009 as the new supervisor at Shortland Street Hospital. After she tried to get back together with Chris, but failed, she started drinking again. So when she was at a Shortland Street christmas party, she got drunk and ended up sleeping out in her car. But while she was unconcious Kieran Mitchell drove her car and ended up killing Morgan Braithwaite. Kieran then switched Rachel into the drivers seat which made it look like she had killed Morgan. Rachel admitted to killing Morgan, although she can't remember anything that night. Once all of the charges were cleared, Rachel became Callum's 2IC at Shortland Street. Since Callum had stuck with Rachel throughout the entire process they ended up having a romantic relationship together for a short while. During 2010 Rachel broke up with Callum as she was still in love with Chris.
Rachel and Chris met in a run down building which went up in flames with them in it. Callum found out that Chris and Rachel were there and went to confront them. He saw that the apartment block was fire and saved Chris and Rachel's lives. Callum was burnt in the fire but survived and returned to Shortland Street as the CEO.
After the fire, Rachel ended up moving in with Chris and Harry. Harry caused a problem between Chris and Rachel, but soon they became happy. But at the hospital, she was forced to leave her job by Shane Tucker.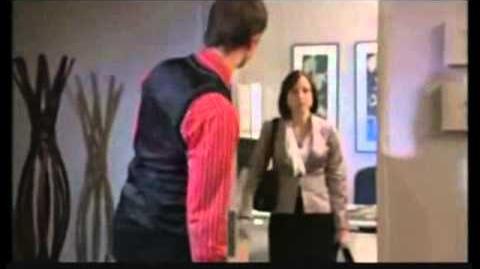 Once her job was returned to her she found out that Chris had been sleeping with a surgeon at Shortland Street called Gabrielle Jacobs. This caused a bump in their relationship and Rachel ended up moving out of the Warner's house.
When Chris was found guilty for murdering a girl named Hayley, she was made to look after Chris's two boys while he was in prision.
Angela Bloomfield plays Rachel McKenna in Shortland Street.