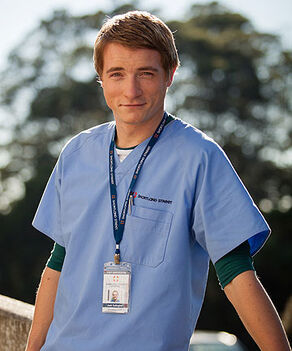 Josh Gallagher was an E.R nurse from London who came to work at Shortland Street hospital in 2012.
While in England, Josh was very into drugs but not in a addiction kind of way. He enjoyed working with drugs and experimenting with them. The reason Josh moved from England to New Zealand was due to his girlfriend, Mandy's death due to an overdose on drugs. Josh blames himself, even though both of their families new it was just an accident. Josh wanted to leave his horrible past behind him and start fresh, which led him to coming to New Zealand.
Josh is a very loyal work member and friend, as shown through his work at the hospital. He is also very witty and likes people to have their own personal choice.
During his time working at Shortland Street hospital he has dated both Lana and Paige, who are best friends.
Josh Gallagher is portrayed by Chris Tempest.