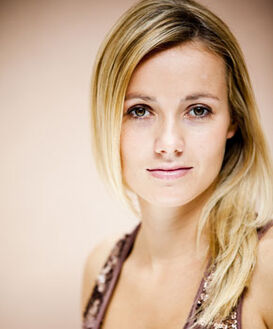 Jill Kingsbury is in her early twenties and works as a nurse at Shortland Street Hospital. Jill goes on many trips around the world, most recently was to Indonesia. While Jill was in Indonesia she had an affair with Daniel Potts

Jill had finanical trouble and began working at Shortland Street in order to get some money for her next travel.
After working at Shortland Street for a while she began to start a relationship with Hunter McKay.
But when her ex, Regan, arrived back in Ferndale Hunter became aware that Jill had been in jail because of Regan's crime. She didn't want her work mates to know; but she admitted everything that happened to Hunter's father, Callum McKay.
But when Hunter started acting odd Jill and Callum started to becoming closer than they should have. Callum and Jill then became boyfriend and girlfriend much to Hunter disgust.
When Hunter and his friend Bailey robbed a pharmacy in order to get drugs Daniel Potts and Jill arrive at the pharmacy in order to stop them. But Bailey hits Daniel over the head with a crow bar. A security guard arrives and picks up the knife that Bailey dropped while fleeing and accidently stabbed Jill.
When Daniel and Jill get back to Shortland Street Hospital both of them are rushed into surgery. Daniel is stuck in a coma while Jill's surgery looks like a success. But when Jill is half way out of the surgical room she is rushed back in.
Chris Warner, the surgeon who was opperating on her, was said to announce to Callum that Jill had died while on the operating table.